Episode 51 of "Creatives Grab Coffee" is here, and this time we dive deep with Sean Collins from Jukebooth! From the intricacies photographers face venturing into video, to the nuances of freelancing and company transitions, this episode is packed with insights.
Creatives Grab Coffee is produced by Lapse Productions, a video production company based out of Toronto, Canada. Reach out to them for your video production needs.
Fans of the show! We just joined Kinsta's affiliate program and they are offering our listeners 2 months off of free hosting. We use them to host CGC and Lapse Productions and swear by them. Just check out our website speeds to see for yourself. Click on the image to learn more!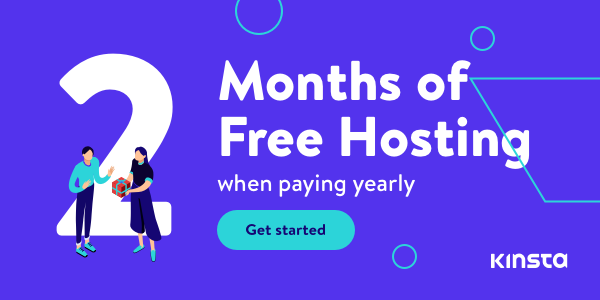 Timestamps:
00:00 – Intro
02:45 – Episode Begins-Jukebooth Intro
04:56 – Difficulty for Photographers to Break into Video
05:37 – Going from Freelancing, to starting a Company
09:55 – Don't chase what everyone else is chasing in video
10:45 – Sponsor
11:14 – First Hurdles running Jukebooth
12:59 – Biggest Challenge with finding Freelancers is that many ONLY want to Work on "Cool" Projects. They are not willing to work on others
14:43 – How to Find Good Freelancers
17:49 – What we Ask from Potential Editors When We Vet Them
18:36 – What to Send as Cinematographer to Production Companies
19:20 – Be Careful with Scam Calls. They are getting better.
24:17 – Sponsor
24:47 – Be Selective in what you Edit. It Needs to Push Your Business Forward
25:56 – Details of the Hunting Documentary
27:35 – Figuring Out How Much and What Gear to Bring on a Remote Shoot
32:09 – How to Jump into Wildly New Industries
32:37 – The Logistics of Filming a Hunting Documentary with a Small Team.
37:04 – Kyrill's Obsession with Collecting Hats
37:25 – Sponsor
38:00 – Conclusion
39:00 – Outro
Key Takeaways
Photography to Video: A Daunting Transition
One of the major topics this episode sheds light on is the transition from photography to video. While both fields are rooted in visual storytelling, the leap from capturing moments in still frames to creating moving narratives is no easy feat. It requires not only a shift in tools but a transformation in mindset.
From Solo Ventures to Structured Enterprises
For many freelancers, the dream is to establish their own company. However, moving from the fluid world of freelancing to the structured realm of company management comes with its challenges. This episode reveals the twists and turns of this journey, offering a roadmap for those aspiring to make a similar transition.
Navigating the Video Landscape: Originality Over Trends
In an era where trends are ever-changing, the episode underscores the importance of authenticity in video production. Rather than getting lost in the crowd by chasing fleeting trends, carving out a unique niche makes for lasting impact.
The Freelancer Puzzle
A recurrent challenge in the video industry is finding dedicated freelancers. While many are chasing the glamour of "cool" projects, it's the blend of passion and professionalism that truly brings value to a project. This episode provides a lens into this ongoing challenge, offering insights on how to find the right fit.
Daring Ventures: The Hunting Documentary Case
Episode 51 also delves into the bold decision to venture into new terrains, like filming a hunting documentary. It's not just about having the right equipment; it's about adaptability, foresight, and meticulous planning.
Conclusion
Episode 51 of "Creatives Grab Coffee" is a masterclass in video production. From the nuances of transitioning mediums to the complexities of company management and project selection, Jukebooth leaves no stone unturned. For anyone in the video production realm or those simply curious about the industry's intricacies, this episode is a must-listen.
Join Our Patreon
Join our Patreon to gain exclusive access to:
Full uncut episodes (public episodes are only a portion)
All reels and highlights at episode release
Live-shows and call-ins
Ability to recommend cities and guests
Updates and BTS content
Subscribe to Our Newsletter
Social Media