Passion Vs Business & the Future of CGC | Creatives Grab Coffee 50
In this milestone 50th episode of "Creatives Grab Coffee", hosts Dario and Kyrill from Lapse Productions dive deep into the state and future of their business and the broader video production industry. From discussing the challenges and emotions tied to running a production company to offering tips on diversifying business lines and understanding scalability, this episode is a goldmine for anyone operating in the video production business world.
Fans of the show! We just joined Kinsta's affiliate program and they are offering our listeners 2 months off of free hosting. We use them to host CGC and Lapse Productions and swear by them. Just check out our website speeds to see for yourself. Click on the image to learn more!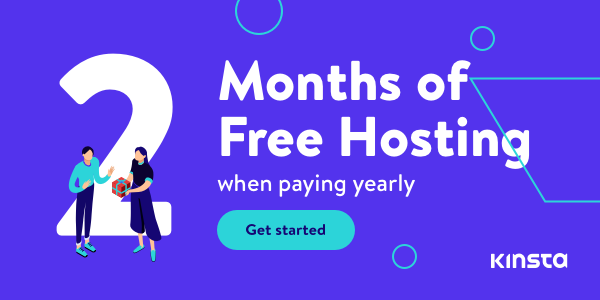 Timestamps:
00:00 – Intro
02:15 – Episode Begins
03:18 – Patreon
05:16 – Sponsorships
06:27 – Where we are right now as a Business
07:12 – The cost cutting state in Toronto
09:40 – Our current focus and benefits of CGC
11:43 – Patreon Benefits
13:40 – Falling out of Love with the Business
14:04 – Kyrill's Falling Out
15:37 – Dividing up Roles in your Business
16:41 – Sometimes you have to Keep the Creative Team Separate from the Business Team 18:36 – Dario's Falling Out
19:56 – Production Companies are not As Scalable as Product-Based Businesses
23:35 – Figure out Why You're Getting into this Business
24:34 – How you have to Scale your Business with Rupert From Perspective
25:59 – The Business is Reliant on Us Being Actively Involved
27:36 – Sponsors
28:40 – Future Segment: Can you Manage Unexpected Demand as a Production Company? 32:40 – Talent Availability is What Determines a Business's Potential for Growth
34:19 – How to Hire for Busy Seasons
35:36 – Can You Have a Diversity in your Business Lines?
37:03 – Offering Different Services but to the Same Clients isn't a Good Way to Diversify 40:45 – Is this A Common Concern in this Industry?
42:29 – Are you Jumping into this Industry for the Money? You have to Consider that.
45:59 – Making Your First Money off of Video.
48:34 – Next Steps with CGC
51:09 – What Would You Like to See on the Show? Benefits of Being a Patreon Supporter 54:47 – Some of our Favourite Recent Topics Discussed on the Show
55:32 – Want Bookings, Not Retainers with Zach from Mileshko
59:02 – You Need to Do Passion Projects Annually to Strengthen Your Creativity with Stuart from Chuck Media
01:00:00 – Outgrowing your Client Base is Natural over Time with Thomas from Offbeat Films
01:02:19 – Conclusion
01:06:04 – Getting Mugs for the Show. Next Sponsor?
01:09:41 – Outro
Key Takeaways:
Passion vs. Business Realities:
Both Dario and Kyrill share personal insights about moments when they fell out of love with the business, highlighting the importance of dividing roles and keeping creative teams separate from the business teams.
Scaling in the Video Production Business
This industry is unique in its scalability challenges. Unlike product-based businesses, production companies face limitations, making it essential to understand why you're entering this business.
Diversification Dilemmas
Offering different services to the same clients might not be the best diversification strategy. Talent availability plays a crucial role in determining growth potential, and hiring for busy seasons becomes vital.
Adapting to Market Dynamics
The discussion around outgrowing client bases over time and the importance of continually revisiting and redefining service offerings highlights the ever-evolving nature of the business landscape and the need for production companies to remain adaptable.
The Future of CGC
As the hosts hint at what's next for "Creatives Grab Coffee", they emphasize the importance of community feedback, Patreon benefits, and even tease upcoming swag like show mugs.
Join Our Patreon
Join our Patreon to gain exclusive access to:
Full uncut episodes (public episodes are only a portion)
All reels and highlights at episode release
Live-shows and call-ins
Ability to recommend cities and guests
Updates and BTS content
Subscribe to Our Newsletter
Social Media